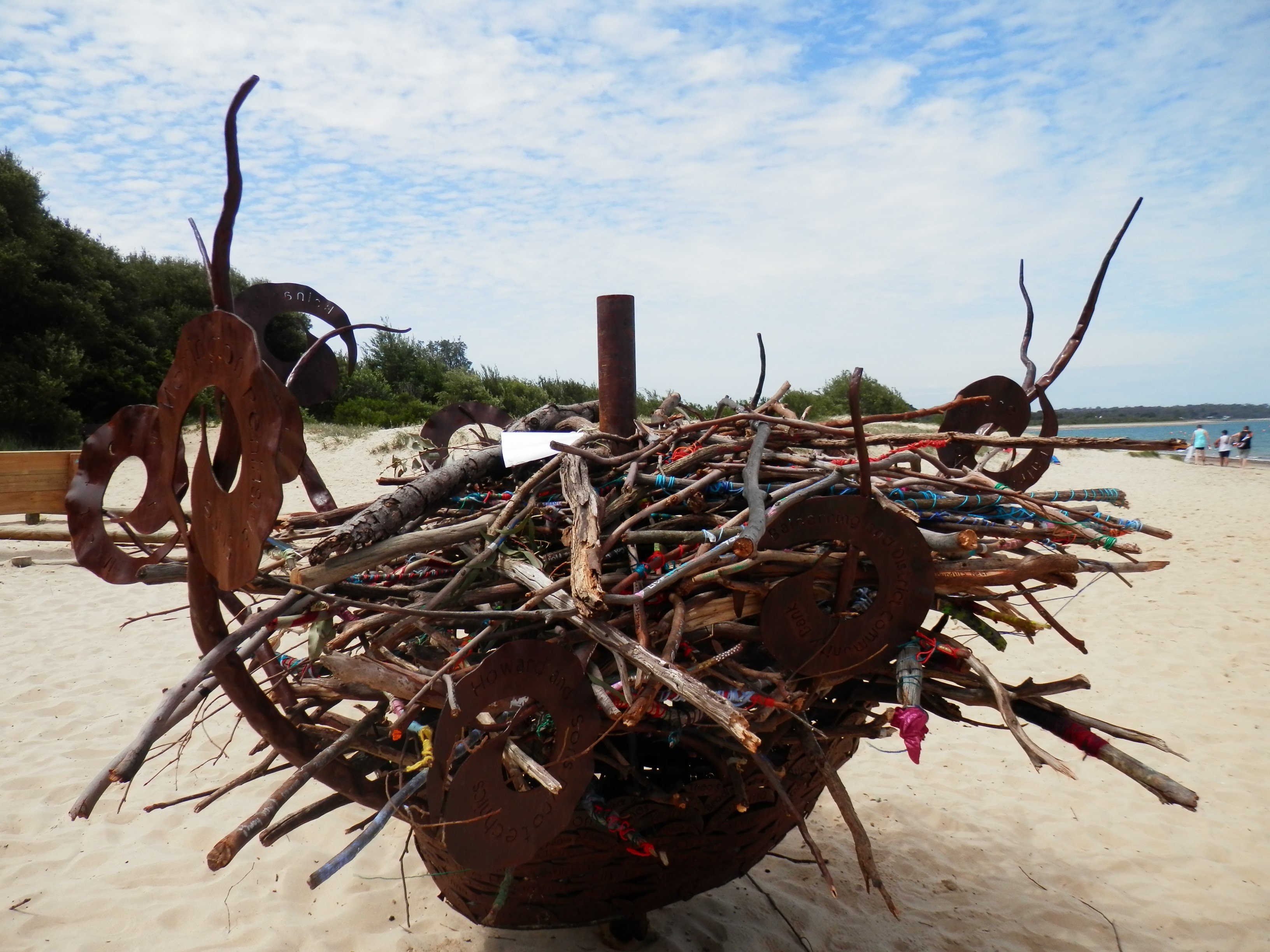 Over the past five years our pre-school has prioritized and intentionally included First Peoples culture within our philosophy and the curriculum development of all our programs. The teaching team have attended, created and engaged in many professional development workshops and sessions in order to develop their knowledge and understanding to able them to respectfully include First Peoples culture and language within every day practice. We all live and learn on Boon Wurrung Country
For the past four years we have worked with Boon Wurrung Elders – Arweet Carolyn Briggs and Fay Stewart- Muir. They have shared culture and language with the staff, children and families. Engaging with the Boon Wurrung Elders has supported many learning opportunities for everyone
Goals:
To continue to engage with Elders to develop further professional learning opportunities and resources to support other services
I. To inspire others to begin their journey to respectfully embed First Peoples perspectives.
It is anticipated that sharing of our journey may inspire other teachers to learn about First Peoples culture. We believe it is very important that all children in early childhood services have the opportunity to learn that our Australian history is over 50,000 years old and celebrate First Peoples culture.
We have come to know the importance of embedding First Peoples perspective into an early childhood program for all children, you do not need to wait till families join your service. We also believe it is vital that all early childhood services create environments that welcome their local First Peoples children and families. This project offers a visual resource that can be displayed and shared with all in the service.
By sharing our learning and demonstrating leadership within the early childhood field, we hope we will encourage others to include Australia's First People into their programs. If teachers are more confident and First Peoples culture is visible throughout early childhood services then we may be able to increase the number of Indigenous children enrolled in our services providing them with a solid foundation for their education
There are very few children's books that contain information or reference to Victorian Indigenous groups. There are no children's books that include information on Boon Wurrung language. The pre-school teaching team are non-indigenous we want to make a difference for all our families within our service including the children and their families who are Indigenous and those who will join us in the future. Our centre philosophy highlights our commitment to embedding First Peoples culture within our service. As a service we are also committed to our learning and living with nature programs, engaging with First Peoples perspectives has supported all to develop a deeper understanding and connection to the Land we are learning with and the importance of caring for Country. Over the past four years we have continually reflected on the learning engaging with First Peoples perspectives has given to the children, the families, teaching team and our community. Developing this book / resource is the next part of our journey, we are excited that this will actively include the children's voices and learning, respectfully document our learning and can be shared with others.